Alike any other room in your home, kitchen space need to renovate. Not only for its aesthetic enhancement but also kitchen space renovation enhance the value of your house in upcoming years. One of the popular kitchen renovation ideas is to extend the kitchen space to reform it in a shape of big open living space for cooking and dining altogether. Open kitchen extension has become trending in modern living for its maximum space utilisation capacity which allows you to have optimal accessibility.
In kitchen extension planning, a lot of renovation works are generally involved from cabinet restructuring for optimal storage capacity, building multifunctional space with woodframing and proper installation of lightings. While hiring kitchen extension builders, you completely rely on the service for redesigning your kitchen. While looking for kitchen extension builders in South East London, simply acquire knowledge about common red flags that you need to avoid while installing a kitchen renovation.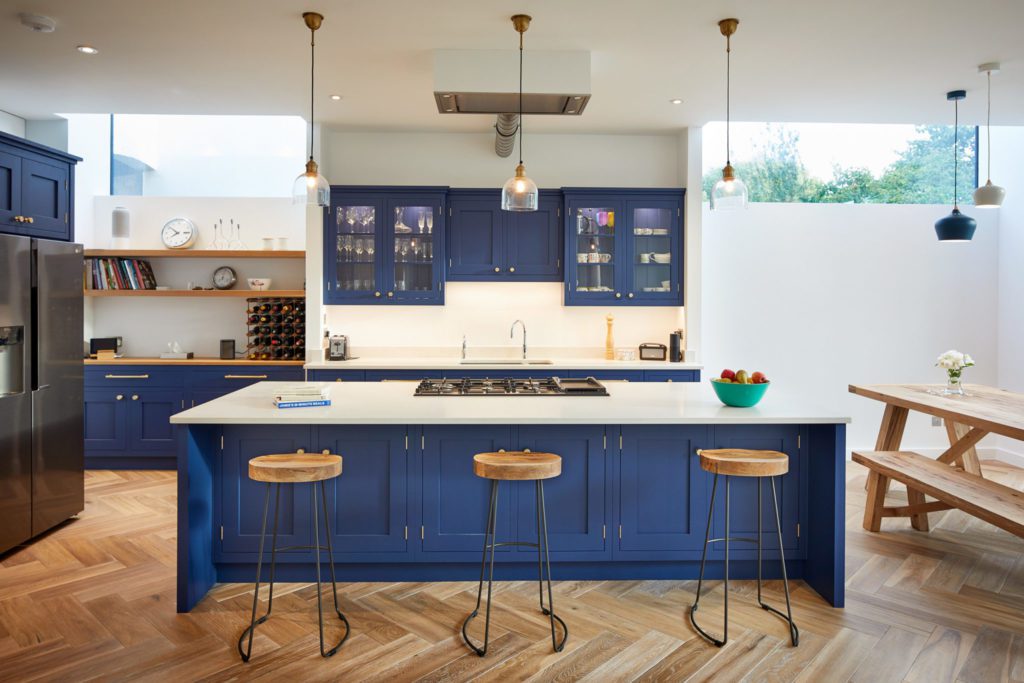 Let's see how you can avoid kitchen remodelling pitfalls n your house:
Barely Consulting with the Builders for Ideas:
Listening blindly to extension builders is not a brainstorming idea. You should discuss with builders about space utilisation, ask for demonstrations and workshops before they start their work. Having a clear idea about everything that the service builders are going to execute, give you enough space for curtailing the mistake of wasting space.
Not Paying Attention to Counter Space:
Lack of counter space in the kitchen is a drawback in home remodelling. Counter kitchen space ensures ample space for kitchen workflow. To maximise counter space, install more shelves supports, cabinet storage with consultation from your home extension builder.
Buying Appliances at the End of Remodelling:
Kitchen remodelling and extension experts near South London will never allow you to choose the appliance after the makeover. They recommend you buying the appliances according to the designing of the space. Once you free up space for appliances like refrigerator, dishwasher, it becomes easier to plan the counter space and cabinet installation.
Not Thinking Outside the Box:
You are only going by traditional rules when it comes to kitchen remodelling. But this traditional remodelling idea leaves a lot of space underutilised. To declutter, using underneath cabinets for optimal storage is an effective idea. The kitchen floor plan is an additional storage idea that you can imply to utilise space.
Not Thinking about Kitchen Customisation Designing:
Customising a kitchen space will need a bit more effort. But customisations in kitchen extension will allow you to see the bigger picture in redesigning. You get the scope to redesign every aspect of a kitchen from flooring, wall colours and painting, furniture and appliances settings and hardware everything together fall into place.
Conclusion:
Planning and more plans! This is the hidden secret of redesigning orkitchen extension. When you hire professional kitchen extension builders, your stress and hassle for planning slow down a bit. They are capable enough to execute proper space management in your kitchen space, at the same time offers you a cost-effective service.
Author's Bio:
The author is a lifestyle columnist who is giving some effective ideas for homeowners on kitchen extension near South East London to make their living space more beautiful and decorative.